Άρθρα και Νέα για την Αγορά Ακινήτων
05 Apr 2023
Greek Golden Visa residency program. Conditions and Limits. In which regions of Greece was the limit increased to €500,000. The profile and preferences of investors in Greece.
Introduction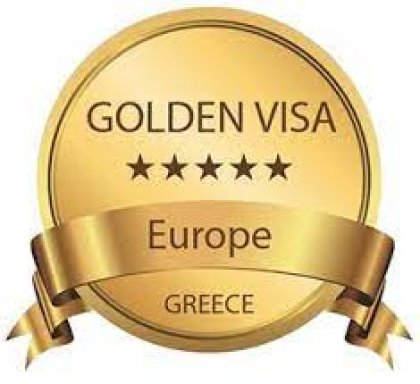 The Golden Visa program was launched in Greece in 2013. Since then, Greece has become one of the top European destinations for investors as it has granted approximately 10% of the total permits granted by European Union countries.

 The main reasons for the preference for Greece are two:
requires one of the lowest investment thresholds with just 250,000€ to acquire a property
offers one of the fastest residence acquisition procedures.
Applicants must be over 18 years of age, have a clean criminal record and have sufficient funds to make the required investment. Those who meet the requirements can receive a license within 60 days of applying.
Greek Regions with increased limit
Recently the Greek government announced that the limit increases to 500,000€ but only for properties located:
In the North, Central and South Athens Regional Unit of the Attica Region
In the Municipality of Thessaloniki
In the Regional Unit of Mykonos and Santorini
For all other regions of the country, and Crete which interests us primarily, the minimum limit remains at 250,000 €.
Contact us and our experienced associates will assist you with all questions regarding the Greek Golden Visa Program.
The situation in Europe
The Golden Visa program now runs in fewer and fewer countries in the European Union, as many countries have moved to terminate their programs. More recent is the case of Portugal, while earlier, in 2022, Great Britain and Ireland had announced the termination of the program. As an example, we mention that the European Golden Visa program, apart from Greece, runs:
in Malta with a minimum investment of €690,000
in Italy with a minimum investment of €500,000
in Spain with a minimum investment of €500,000
Investor profiles and preferences
In the past, the countries with the largest number of investors in Greece were China, Turkey, Russia, Lebanon, Egypt, the USA, etc. Today, in the post-coronavirus era and due to the sanctions in Russia, China and Russia have declined significantly, while interest from the USA seems to be increasing significantly. This fact is favored by the abolition of the program in Portugal which was very competitive with that of Greece. Also, the increase in connectivity between Greece and the USA by the airlines seems to play a positive role.
Vacation homes are the most popular property category among Golden Visa investors. Based on the current legal framework it is legal to rent out the property, therefore they can have an additional income and return from their property. After all, it is known that Greece is a very popular tourist destination and the income from the tourist exploitation of a property, especially in the summer months, can be remarkable.
© 2023 - 2023 Broosco.
Σχετικά άρθρα
Don't miss the conversation!
Μη χάνετε τις εξελίξεις! Εγγραφείτε για να λαμβάνετε άμεσα τις ενημερώσεις μέσω email …
Εγγραφή
Προτεινόμενα Ακίνητα
Ακίνητα
προς πώληση
Προσφατες Καταχωρησεις
Ακίνητα
προς πώληση