19 Feb 2015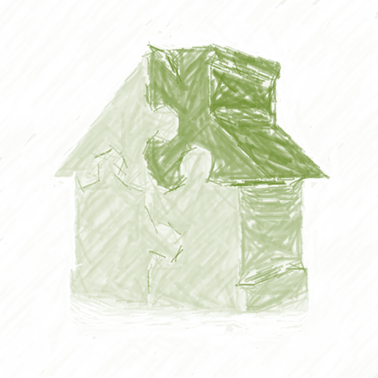 The exclusive (separate) ownership on a floor or a part of a floor (apartment) which is enforced by the articles 1002 of the Greek Civil Code and 1 etc. of the Law. 3741/1929 is legally an exception to the rule "superficies solo cedit", included in the article 1001 par. a`of the Greek Civil Code.
Consequently, any part of an integral property which hasn't been defined or hasn't been legally defined as consisting the subject of exclusive ownership of a specific owner, is included, automatically by law, according to the aforementioned rule,to the objects of forced ownership on the ground and is considered as a common or commonly owned parts of the property. 
However,it's exclusively permitted,by way of derogation from the provision of article 2 of the L.3741/1929, by virtue of a special agreement drawn up by notarial act,  that the use of one of these common parts of the property is granted exclusivey to one or more owners, therefore its use no longer belongs to all co-owners of the plot.This agreement for the use of the common areas of the common property may be included in the original act of establishing the horizontal properties or in the regulation of the building and can not be amended or repealed without the consent of all initially contracting parties or the subsequent co-owners of the building. It has to take the form of a notary's act and has to be registered at the local land registry/cadastral office.  
Such agreements, which set the rights and obligations of the owners of the horizontal properties on the common parts in a different way, legally create restrictions of the forced joint ownership on these parts. Regarding the legal nature of these rights it is noted that the restriction of the use of the common areas by the other owners is like an easement in accordance to paragraph 3 of article 13 of the L.3741/1929, but doesn't consist a proper easement according to the articles 1118 and 1119 of the Civil Code, since these parts lack autonomy and are not independent properties. Therefore they can not be transferred alone, but they always consist an appurtenance or an integral part of a horizontal property to the benefit of the respective owner. Consequently, when a horizontal property is being transferred the rights of exclusive use linked to it are transferred as well,and the relevant tax for the value of these rights of exclusive use  is imposed. The taxable value of the right of exclusive use of an area is equivalent to 15% of the value of full ownership of an equivalent surface of a plot or a  parcel.
 © 2015 broosco. All rights reserved.
Don't miss the conversation!
Join us to get the information you need, straight to your inbox...
SIGN UP
Featured Properties
Properties
for sale
Latest Listings
Properties
for sale