21 Feb 2015
The preliminary agreement for ​the ​transfer or real estate property is a ​ contractual​  legal act under which the seller and alleged owner of the ​ transferred ​property, promises to the prospective buyer to appear and sign before the notary the final purchase contract. The main features of the preliminary agreement are: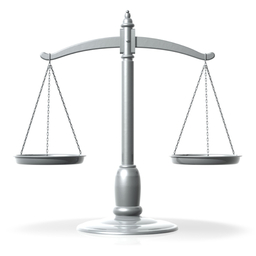 No definitive transfer contract is signed,but a promise is given by the owner/seller that he will sign the final contract. Therefore it should be made clear that the preliminary agreement is NOT a property deed, which practically means that the purchaser does not acquire the ownership of the property once the preliminary agreement is signed.
It should be a notary's act. The process is far easier ​ than the purchase contract signing​ , since, except theproperty tax certificate, no other certificates are required,​ of the ones normally needed for the final contract.
It's not registered at the Land Registry/Cadastral office, so the parties are not burdened with any registration fees, but at the same time, the lack of publicity of the preliminary contract entails the risk of an ownerin bad faith to sign several preliminary agrements "promising" the same property to several prospective buyers, taking advantage of the incapacityof the buyer to check ​the seller's engagement to other buyers​.
No tax payment is required to sign a preliminary agreement.
There is no change in the real rights on the property. Since the ownership of the property is not transferred through a preliminary agreement, it's possible that the property is burdened with encumbrances, claims, foreclosures etc., with or without the owner'sknowledge, as it still seems to belong to him until the establishment of the final contract and not to the prospective buyer.
Given the above, it is concluded that apart from the legal and technical control (deed search, urban legislation etc.), which is required in every property transfer before a final purchase contract or a preliminary agreement as well, it is strongly suggested that a search on the owner's solvency and financial pending issues is carried out in order to minimize the risk of the property transfer failing to be completed due to the seller's potential debts.
Checking the feasibility of signing a preliminary agreement in relation to the final contract is also an absolute must, considering the agreed ​time ​schedule of the sale or the fulfilment of certain conditions. In any case, it is recommended that, when a preliminary agreement is signed, all necessary procedures are completed and the property is transferred to the buyer as soon as possible to avoid leaving his potential property right in doubt for long. 
© 2015 - 2023 Broosco. All rights reserved
Related Articles
Don't miss the conversation!
Join us to get the information you need, straight to your inbox...
SIGN UP
Featured Properties
Properties
for sale
Latest Listings
Properties
for sale