27 Dec 2019
Most people these days, when the house-hunting fever strikes, start their home buying process online. Visiting dozens of real estate websites, searching through standard criteria (location, price, sqm, bedrooms etc.) and looking at slide shows is nowadays almost a standard procedure. Location is usually the most significant factor for a property buyer. You may have heard the mantra "Location, Location, Location". It's a real estate quote that emphasizes the importance of location when considering the value of a property. In this article we will give you an additional point of view for the factor location, your Health.
Vegetables in Crete nutrition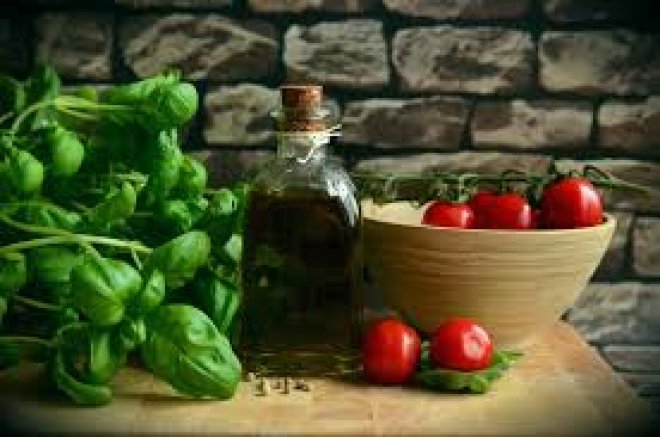 Vegetables are found abundantly in the Mediterranean diet and are the basic ingredients for building a healthy physique. They contain water, little to no fat, antioxidants and are low in calories. Moreover, they provide the body with necessary vitamins, help maintain weight and keep hair and skin in excellent condition.

Cretan vegetables contain all the necessary unsaturated fat acids that contribute to the prevention of cardiovascular disease. According to studies Cretans consume three times the quantities of vegetables consumed by other Europeans. In recent times the diet of modern Cretans, especially those that live in the cities, has become most westernized, but still the results of health-studies show that Cretans lead the word with a dramatically higher proportion of the population living through their 90's. Of course there are many factors that contribute to this result but "eating habits" is definitely one of the most important.
Make your own vegetable garden
The Cretan cuisine makes wide use of greens and vegetables. Most of you already know the famous "Greek salad" that reigns in the world of globally acclaimed salads, using seasonal vegetables and of course the local extra virgin olive oil. Buying vegetables from a green-grocery shop is with no doubt an easy option. But why buy them when you can grow your own? Crete is favored by nature with fertile grounds and mild weather full of sunlight. In order to make your own fresh batch of vegetables, lots of space is not really needed. 50-100 sqm is more than enough to produce the vegetables for your family's seasonal needs. Plant your veggies, water them properly and let the nature do the rest. When the time arrives take your basket and start gathering your fresh tomatoes and cucumbers and make your own Greek Salad.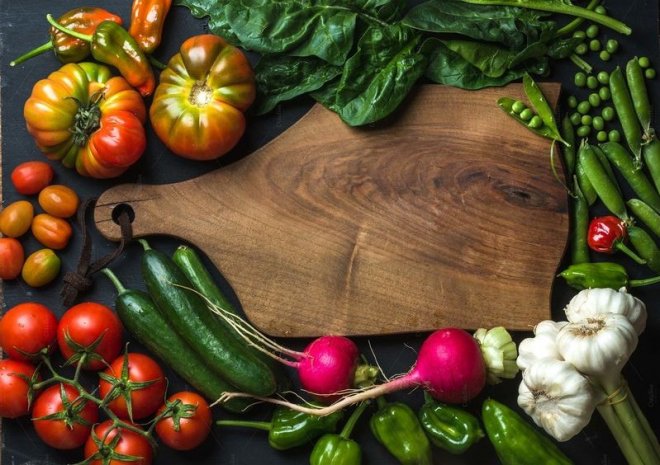 They will taste "super" basically for two reasons, firstly because they will be 100% pure without any pesticides and secondly because they will be grown in your land from your own hands. Not to mention that the satisfaction you will get by the time they start to grow until the harvest is totally uplifting.

Here are some of the vegetables and greens you can grow in your vegetable garden:

Winter-Spring: carrots, celery, leeks, cauliflower, potatoes, chard, spinach, peas, broccoli, chicory, romaine, green onions, cabbage, dill, rutabaga, asparagus

Summer-Autumn: tomatoes, zucchini, cucumbers, basil, parsley, eggplants, beans, radishes, peppers, garlic
Will a vegetable garden pleasure the buyers?
The purpose of this article is not to motivate sellers to make a vegetable garden in order to boost their selling chances. However Crete is a place known since ancient times for the quality and diversity of its aromatic vegetables and medicinal herbs. Thus an environmentally friendly and aesthetically pleasing vegetable garden could please a wide range of buyers who appreciate this concept and lifestyle. In this case maybe you should define the garden space with fences to help the buyers separate the spaces and their uses. Also try to improve the appearance by adding colorful flowers and stronger smelling herbs that also protect the plants from insects. Additionally if you install an irrigation system you will add a modernize feeling to your garden and moreover you will save water and time. Buyers will appreciate the value of your vegetable garden if they can see the beauty as well as the functionality.
Vegetables are only a part of the Cretan diet. Here are some links for the Cretan diet that might interest you. 
http://www.greece-is.com/what-is-the-cretan-diet/
https://www.mediterraneanliving.com/how-to-eat-like-youre-from-crete/
https://www.olivetomato.com/mediterranean-diet-month-the-diet-of-the-cretan-great-grandmother-who-lived-to-be-99/
https://www.travel-zone-greece.com/blog/herbs-vegetable-fruits-crete/

© 2019 - 2023 Broosco. All rights reserved
Related Articles
Don't miss the conversation!
Join us to get the information you need, straight to your inbox...
SIGN UP
Featured Properties
Properties
for sale
Latest Listings
Properties
for sale