12 Jan 2015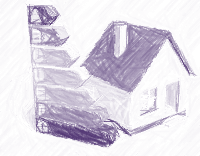 Buildings are responsible for 40% of energy consumption and 36% of CO2 emissions in the EU. While new buildings generally need less than three to five litres of heating oil per square meter per year, older buildings consume about 25 litres on average. Some buildings even require up to 60 litres. Currently, about 35% of the EU's buildings are over 50 years old. By improving the energy efficiency of buildings, we could reduce total EU energy consumption by 5% to 6% and lower CO2 emissions by about 5%.
The 2010 Energy Performance of Buildings Directive and the 2012 Energy Efficiency Directive are the EU's main legislation when it comes to reducing the energy consumption of buildings. Under the Energy Performance of Buildings Directive energy performance certificates are to be included in all advertisements for the sale or rental of buildings.
In Greece since 9/1/2011 it is necessary to edit an Energy Performance Certificate in the following circumstances:
in case of a building being sold 
in rentals of buildings over 50 sqm
The Energy Performance Certificate classifies the specific inspected area according to its energy efficiency,taking into account factors like the central heating, the boiler, the solar panel, the type of the frames etc., information crucial for the property's identity and efficiency in time, therefore extremely useful for a prospective buyer.
It is valid for 10 years.
© 2015 - 2023 Broosco. All rights reserved
Don't miss the conversation!
Join us to get the information you need, straight to your inbox...
SIGN UP
Featured Properties
Properties
for sale
Latest Listings
Properties
for sale