30 May 2019
Blue Flag awards for 2019. List with all the beaches of Chania-Crete that to qualified for the Blue Flag. Greece ranked second once again in the whole world!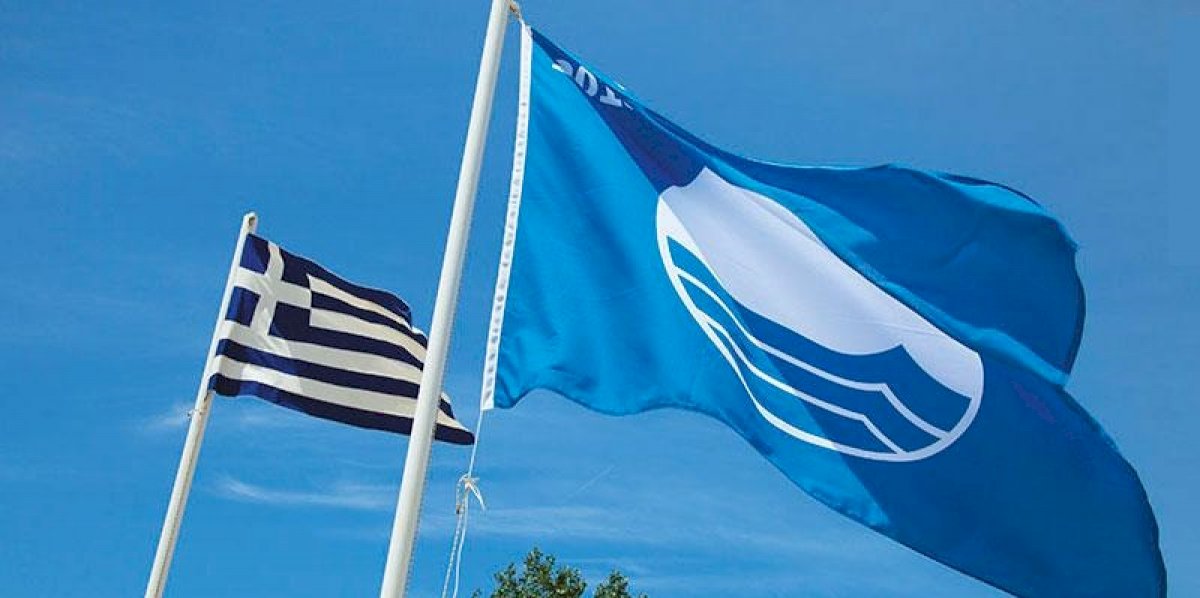 The iconic Blue Flag is one of the world's most recognised voluntary eco-labels awarded to beaches, marinas, and sustainable boating tourism operators. In order to qualify for the Blue Flag, a series of stringent environmental, educational, safety, and accessibility criteria must be met and maintained.
Greece is once again second in the world on the Blue Flag quality award list for beaches, marinas and sustainable tourism boats. The country ranked second on the 2019 Blue Flag quality award list among 47 countries with 515 beaches, 15 Greek marinas and four sustainable tourism boats.
From the 515 Blue Flag Awards for Greek Beaches, 115 awards went to Crete and specifically 35 of them in Chania prefecture. Here is the list of the Blue Flag Awards for Chania prefecture: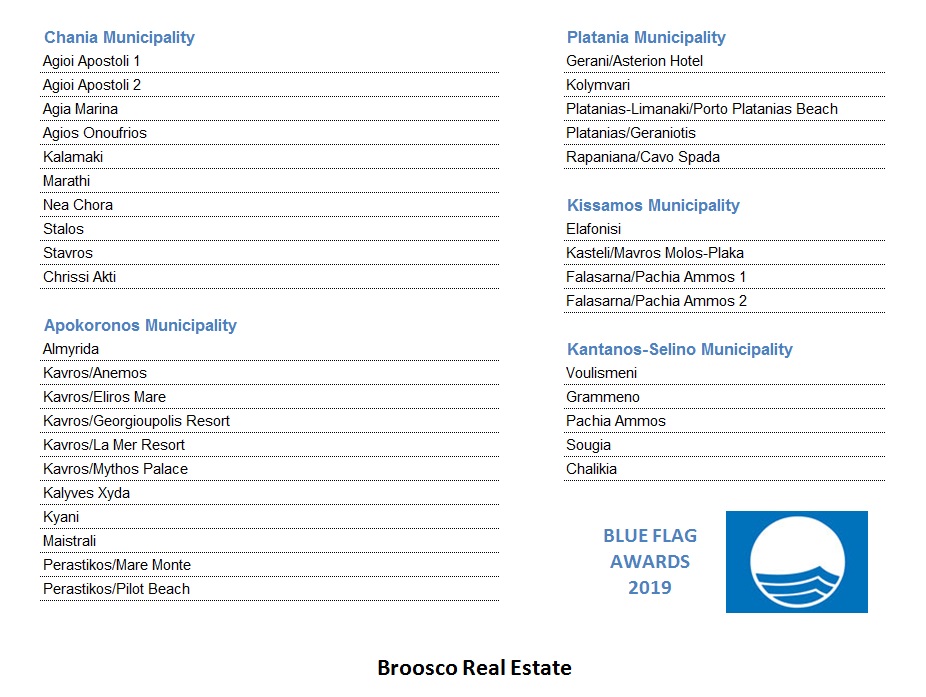 The Blue Flag Programme started in France in 1985. It has been implemented in Europe since 1987 and in areas outside of Europe since 2001, when South Africa joined. Today, Blue Flag has become a truly global Programme, with an ever-increasing number of countries participating in it. The program is operated under the auspices of the Foundation for Environmental Education (FEE) and is headquartered in Copenhagen, Denmark. In Greece, the program's coordinator is the EEPF. The Blue Flag Programme promotes sustainable development in freshwater and marine areas.
© 2019 - 2023 Broosco. All rights reserved
Don't miss the conversation!
Join us to get the information you need, straight to your inbox...
SIGN UP
Featured Properties
Properties
for sale
Latest Listings
Properties
for sale